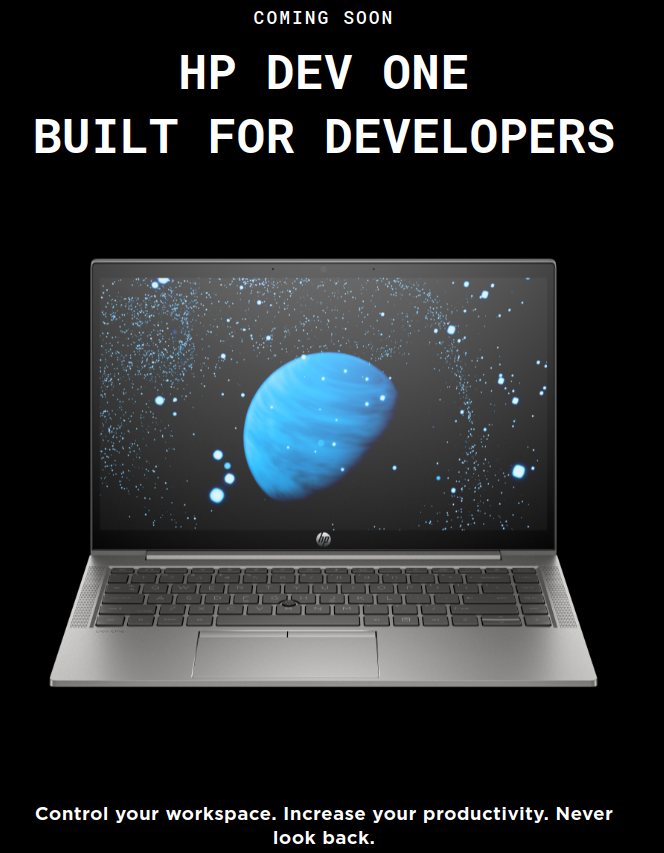 News breaking that HP will be announcing their HP Dev One laptop. An AMD-based 14 inch laptop running the Pop!_OS Ubuntu distribution targeted at the $1099 price point. With 16GB, an AMD Ryzen Pro processor and a 1TB NVME drive. It doesnt sound too bad. Most of my information is coming from liliputing, Phoronix, BetaNews as well as tweets from System76 CEO Carl Richell . I would say the actual information on the HP marketing website could still be classified as a 'coming soon' type of announcement.
As many folks know I have been a long time fan of System76 and their dedication to Linux-based platforms. From their original commitment to Ubuntu evolving into their very own distro in Pop!_OS. A huge part of my own support and purchases (multiple for me, my son, etc) has been due to their support of their mission of Linux based systems.
On one level I am so happy for a scrappy Colorado company getting the partnership with a big fish like HP. It says volumes about what they have been able to do. HP has played with Linux before (and lets be honest this could just be their next play-date) with the usual players in Ubuntu and Redhat.
This is causing some to start speculation on what all of this could mean. Speculation is high. Could System76 be exiting the laptop business and HP and focus on desktops? I think that unlikely. Could this be a first step by HP to step into its own distro? I think that also unlikely. My own speculation is that this could be a first step for System76 to start a transition to becoming a 'software' company focusing more on the Linux Distribution business.
Will be interesting to see what develops in this space.
\Mm