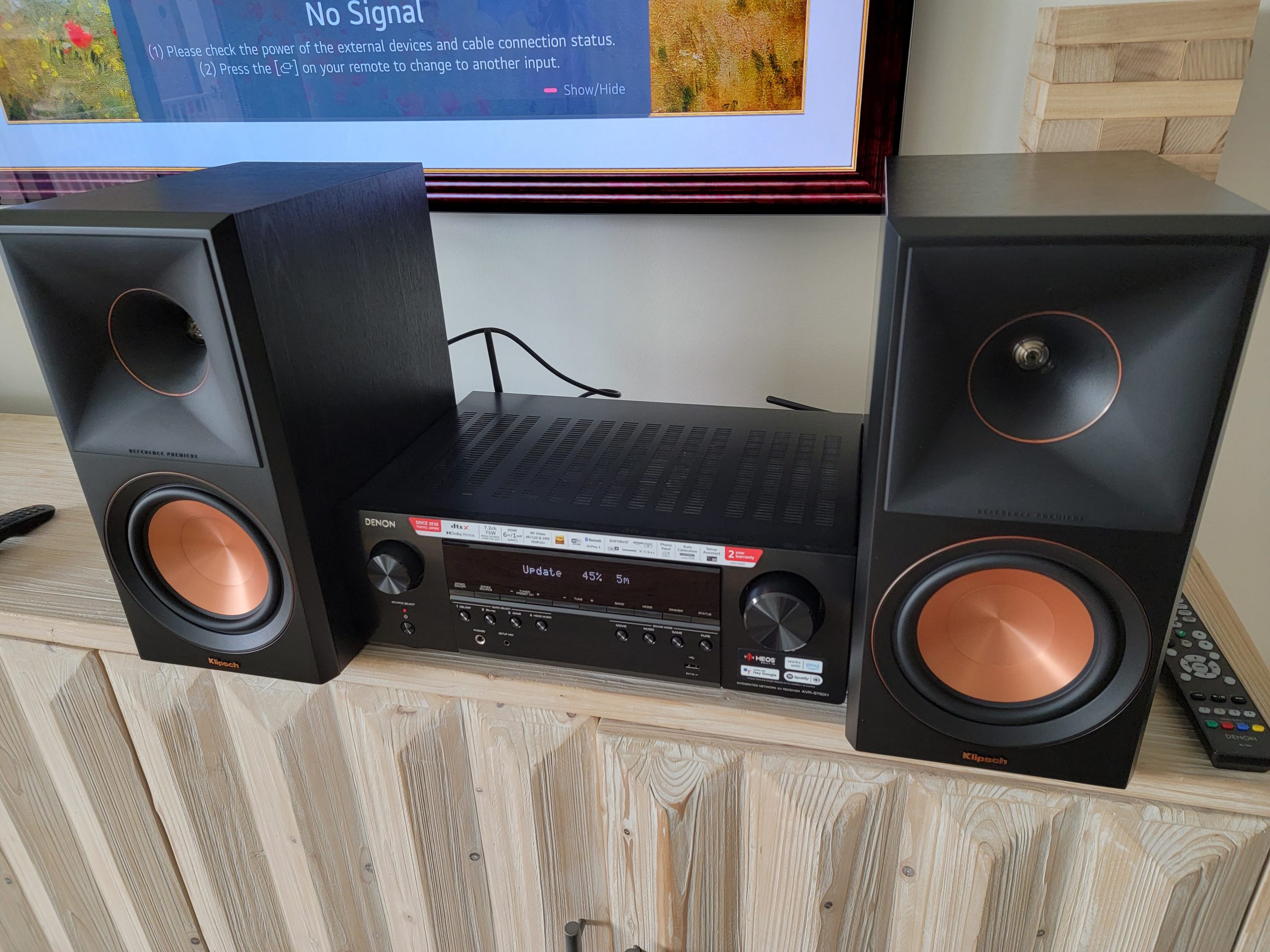 I would like to think that I am a pretty easy going person on most things in my life. Free and Easy is the Topway I generally go. That being said, there are a couple of things in my life where one could likely elicit a strong response. There are of course the usual ultra important things in life like family, friends, Chicago Pizza (deep dish and thin crust), Linux distros, Bottle Cap Candies (except the red ones) and such. Then there are areas where one might find it strange to get passionate about.
One of those areas where I get a strangely particular in is music. I love music. All kinds. I am not talking about just the type or style of music or the intricacies of the sound of a particular musician or group – I love good 'sounding' music. Clear and crisp notes, big deep bases, and my mid-range (voices, etc) has to be perfect. Its led me on a path where find myself being a bit of a amateur audiophile. I say amateur because this audiophile thing is a deep deep hole. I know what I like when I hear it. I understand the technologies involved. I can even identify the differences in how some brands differentiate from each other. But ultimately my quest is a personal one. In the end my measure is not as quantitative as it qualitative. Does it sound good to me? In the end, the audiophile lingo and parameters gave me the language and framework to express what it is that I liked.
This weekend I finally got my hands on a new pair of Klipsch Reference Premier 600M II shelf speakers. Wow. I mean just wow. I have been a fan of the Klipsch sound since I got into this sound thing for a long time. I don't know if that's good or bad… but its good for me. I had heard good things about these speakers (and their predecessor 600M). The plan is to hook them up in an area where I have been doing a ton of work (away from my main sound system in my office).
I hooked them up to my Denon AVR-S760H(a great low-mid range receiver with robust features you can get at Costco) which has a enough juice to drive the speakers. But to be honest it doesn't take much to drive these speakers. Set them up to test via bluetooth, television audio, and directly attached sources.
The sound hit me almost immediately. I did not go through the extra steps to balance the sound with receiver or anything else (it was just a basic test after all) but the sound was both rich and clear and punched me at the right places and danced across my ears in others. It was something that took me awhile to get right in my office. This was out of the box.
If you are interested – below is the mix of different kinds of songs I use to see if the speakers feel right. There are 11 of them. Why not 10? Because any speakers I use will need go to 11. Thank you Spinal Tap.
Gypsy Flame by Armik
The Island – Tiesto Remix
Lorca by Novamenco
Lovely Day by Bill Withers
Cold Heart by Elton John, Dua Lipa, and PNAU
Give it Away by Red Hot Chili Peppers
Sound of Silence by Disturbed
Sgt. Peppers Lonley Hearts Club Band by the Beatles
Peanut Butter Jelly by Galantis
Go Bang by PNAU
Heimdallr by Munknorr
It may be a weird mix but it helps me tune my ear. It probably also gives you some view into the eclectic mix of things I listen to.
Your musical tastes and ear will likely differ from mine but I thought I would just share how great these speakers are. This is not a paid endorsement. Lord knows I which direction the payment went. These are just great speakers with an incredible sound. If you are in the market – I would definitely recommend these.
\Mm